Have you ever wanted to make money from the comfort of your own home? I bet you have. Everyone wants to get rich, but it can be difficult. It's hard to keep your head above water when everyone around you is snatching the fish you want to gobble up.
There are dozens of ways to make some extra money in your free time. In fact, there are so, you'll probably feel lost in trying to join all of them.
Well, if join-all is not an option for you right now, take a break from the work and grab a cup of coffee. In this post are my top picks for the best apps that can help you make money at home.
The average person spends nearly four hours each day on their phones, with apps accounting for roughly 90% of that time. That time can be spent on apps that make you money.
Let's get to it.
Quick Reviews
What are the best apps to make money with your smartphone from the comfort of your home, office, on the go, or even on the bus?
Best Apps to Make Money

Do you want to make some extra cash? If yes, Gigwalk promises it can help you earn money by allowing you to work whenever and anywhere you choose.
Gigwalk is a useful app that you can install on your phone and use to make money by performing various types of gigs.
You would initially log in to the application to work on a gig. When you log in to the app, you'll see all of the open gigs in your region right away.
Simply tap it to evaluate the details of a gig you're interested in doing. The directions for completing the gig can be found on the gig information page.
It may occasionally request that you make a purchase. But don't fret; if that's the scenario, they'll repay you for the cost you paid on the purchase, as long as you finish the job.
So, if you're interested in taking on the job, simply click the "Apply" button. After that, you'll have to answer a few profile questions. Afterward, you must accept the application.
Your request will be sent for review once you've completed it. If it is accepted, the app will send you a notice stating that you can now start the gig.
Once you've finished the job, your work will be reviewed by the client who advertised the gig. Your submission will be accepted and you'll be compensated assuming everything is in order.
You should bear in mind, based on my experience, that this software is intended to help you earn some extra cash, not to provide a constant and considerable income.
Pros
A personal invite for a job can be sent to you by companies
Anyone using a smartphone or tablet can download the GigWalk app from the Apple or Android app stores
It's simple to get started with the Gigwalk app
To complete the assignments, no prior knowledge or expertise is required
The best part about Gigwalk is that you will be paid directly to your PayPal account once the owner accepts your work
Cons
The task acceptance process may take some time
Another issue with Gigwalk is that you must first apply for the job. This implies that getting started with Gigwalk will be a second step process
Some jobs may take longer than others, and there may be additional questions
You should ignore using Gigwalk if you don't reside close to or within a major metropolis
Low-wage jobs
Customer service is lacking
Pricing
The Gigwalk app is completely free to use and does not demand payment.
You've probably heard of Ibotta if you've been looking for methods to save money on your shopping. Ibotta allows you to earn cashback on purchases you make every day, from grocery shops to resorts and everything in between.
You can get cashback on gadgets, groceries, subscriptions, and more with Ibotta. Walmart, Target, and Amazon are just a few of the stores where you can save money.
Ibotta was founded in 2012 in Denver, Colorado, and its name is derived from the words "I bought a." The initial action is to download the app and sign up for Ibotta. Once you've downloaded the app, you'll begin to receive cashback offers from your favorite stores.
You'll have to complete a questionnaire and choose your favorite stores when you sign up. Simply choose whatever offers you'd like to take advantage of, and they'll be applied to your Ibotta account.
After you've finished shopping, go to Redeem Offers and upload your receipt. So, if you don't finish the process as soon as you're done shopping, you won't be penalized.
Make a note of the receipt so that you can upload the photo later. You'll get your cashback within 24-48 hours after uploading your receipt.
Ibotta is simply an affiliate program that sends customers to merchants in exchange for a modest commission. So, both you and Ibotta get paid anytime you make a transaction at an Ibotta store and verify that you made the transaction using the Ibotta app.
Ibotta compensates you with a percentage of the tiny affiliate fee that retailers pay them. You make money for them, and they make money for you. Everyone wins.
Pros
Ibotta is a really simple software to use and browse
Cashback is offered at the majority of prominent restaurants and businesses
Has a variety of payment options
Cons
Only large retailers and well-known brands are linked
Customer service is inadequate
Sadly, many of Ibotta's useful features, including loyalty card integration, are only available at large shop brands
While you're shopping, the app keeps track of your location
Ibotta charges an inactive account a monthly maintenance fee until the balance is zero
Pricing
As long as you're an active user, the Ibotta app is completely free to use and requires no purchase. Simply download it and get started.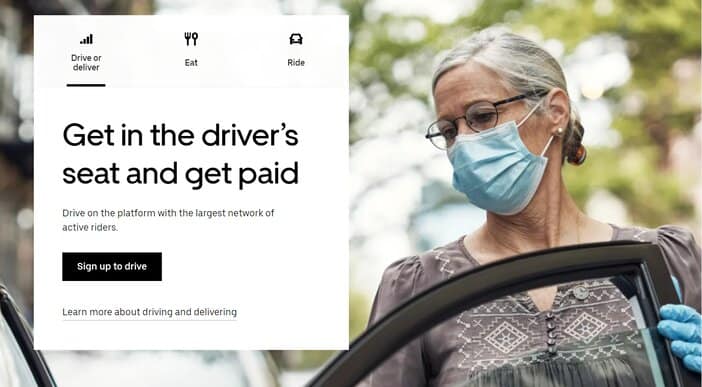 You may take ride bookings from passengers or transport food via Uber Eats as an Uber driver, using the Uber app.
Uber is one of the best money-making apps for car owners since it provides users with two ways to earn, fast payments, and a streamlined app for accepting new employment.
If you qualify, this ridesharing and food delivery behemoth makes it simple for anyone with a car to earn money at their leisure.
Each city has its own set of car restrictions. Once you've signed up to drive for Uber, they'll let you understand what the rules are in your city. Your car must not be older than 15 models or newer, based on where you live.
In most cases, driving in better or busier cities necessitates the use of a more contemporary model.
A four-door sedan with seats for at least four people (excluding the driver) is required. The vehicle should not be a painted taxi and must not have a damaged, repaired, or rebuilt identification.
After deducting expenditures such as gas and car maintenance, most drivers earn an average of $19 per hour with Uber.
As an Uber driver, you are classified as an independent contractor, which implies you must set away a portion of your profits for taxes.
You are liable for all of your petrol expenditures, automobile repairs and maintenance charges, and every other vehicle expenditure as an independent contractor. However, there are some expenses that the corporation reimburses.
Pros
After expenses, a driver can earn $12 to $20 per hour
Taking up a job when you choose allows you to earn money on your own time
You can withdraw money up to five times per day
Through a single driver app, you can transport passengers and deliver meals
Cons
The driving app can be a pain to use
Participation may be hampered by car model year constraints
Location and demand limit earning possibilities
A service fee is required of drivers, and it varies depending on criteria such as cost and duration
Pricing
Uber is a completely free app that requires no money. Keep in mind, however, that as a driver, you will be responsible for the expense of car upkeep.
A service fee is also charged by Uber, which is taken before payment is made.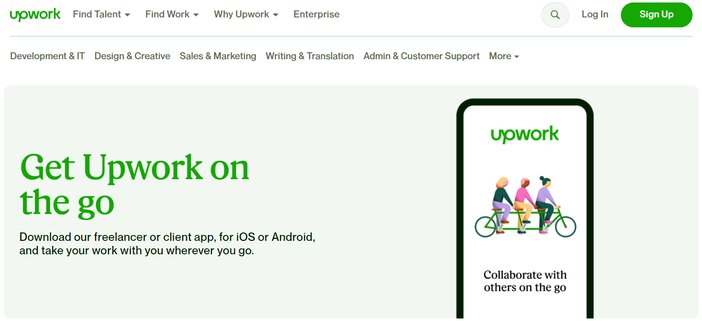 While the pay isn't great and Upwork takes a share out of what you earn, it is great for meeting new people and expanding your portfolio.
Upwork is one of the established and most well-known freelance marketplaces, bringing together millions of employers and freelancers from all over the world.
This app is a great tool designed for talented employees to connect with clients while managing projects in one place, as a freelancing marketplace driving the gig economy.
Clients will post new jobs, describing what they need and their projected budget, and freelancers would submit proposals and compete on the job. The client then selects the freelancer with whom they wish to work with.
Using Upwork's freelancer app, you may get hired, hunt for work, share files, communicate with clients, and even get paid.
Upwork charges a lot of money. This is correct, and it is one of the most significant drawbacks of using Upwork. You'll be charged a 20% fee for the first $500 you earn from a customer on Upwork.
The price reduces to 10% after you've made $500 with a client. When you've made $10,000 with a certain client, the price is reduced to 5%. Upwork allows you to apply for one-time jobs or discover continuous work with clients.
You'll be a more appealing candidate for future possibilities with new reviews and a higher Job Success Score.
SEE: How to Make Money on Facebook
Pros
When people want to hire freelancers, the Upwork website is often the first place they look
Attract new customers with the use of reviews, total earnings, and a high score
Upwork freelancers come in all sizes, shapes, and vocations, so you may employ copywriters, virtual assistants, lawyers, financial experts, developers, designers, and more
Escrow handles all Upwork payments
Create a simple profile to find work in hundreds of different skill categories
Cons
Upwork does not have a rigorous screening mechanism in place. This makes it quite simple for anyone, regardless of skill level, to join the platform
Several clients have expressed dissatisfaction with their delayed response time and lack of effort in resolving issues on time
Upwork is a fiercely competitive industry. The population of freelancers on the platform surpassing the number of current clients threefold, according to information.
As there is no screening procedure in place, it is solely up to the customer to assess the quality of the talent, which can quickly become overwhelming
Payment is made 10 days after the billing month has ended
Pricing
Upwork is free, but you must first have your application approved before you can begin. So don't rush through the application procedure or your application will most likely be rejected.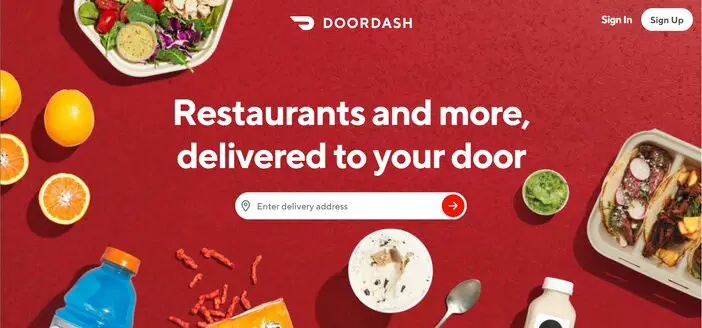 Due to the positive response to Uber, similar applications have emerged and are now accessible on the marketplace.
Some added a twist by suggesting that rather than a ride-hailing application, it should be a delivery service app. The DoorDash app is an example of such a company.
It's a food delivery application that enables you to place orders from a variety of restaurants in your area. It also provides the possibility to make money by working as a Dasher, which is the person who delivers the food.
You will be paid for each delivery you make, and the company will reward you with bonuses if you make a particular number of deliveries.
The DoorDash app is intended for three types of users, one of which is restaurants without delivery service.
People who are looking for a means to have their favorite food delivered to their home are the other group. Last but not least, some are seeking a way to supplement their income.
For individuals searching for a side hustle, the company offers the possibility to earn money delivering food orders by being one of their Dashers.
Being a Dasher, your job is to pick up food from restaurants and bring it to the specified destination. Each occasion you make a delivery, you'll earn money, and you'll retain 100% of the tips your customers offer you.
To start earning, you must first sign up as a Dasher. Being a member is straightforward and free. However, the app is only available in the United States.
Pros
Dashers get paid every week by DoorDash, so you don't have to wait till the last day of the month to get paid
Order minimums are lower
As a DoorDash Dasher, you can make even more money in a variety of ways
There are numerous restaurants to choose from
You have complete control over the days and hours you work
Cons
There may be no deliveries available depending on your area and time of day
You are not paid an hourly rate as a Dasher because you are compensated per delivery
There is no direct customer assistance available
You are responsible for ensuring that you pay all applicable taxes on your earnings because you are not a full-time employee of Doordash
Pricing
DoorDash is completely free to use and does not charge any fees. Keep in mind, though, that as a Dasher, you must meet specific conditions.
Some of the prerequisites include being at least 18 years old and having no severe incidents in the previous 7 years, such as reckless driving, DUI, and so on.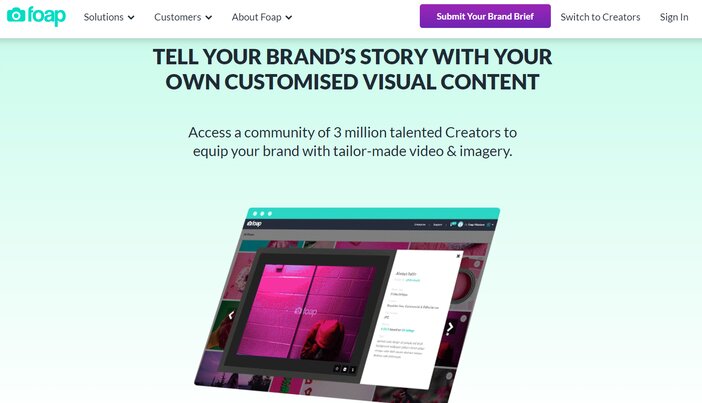 This is a website that sells images made using a smartphone. When you post a photo to the Foap directory, it is automatically posted for sale for $10 to anyone who wishes to purchase it.
If your photo sells, you'll get half of the money. Foap's mission is to supply purchasers with quality photographs from around the world that are conveniently accessible.
It is made up of a group of photographers who are looking for a way to supplement their income and make a living doing what they love.
Foap exclusively pays users via PayPal on the last day of the month for sold photos. Users must cash out their earnings by the 15th of the month to receive money at the end of the month; otherwise, you will have to wait for a month.
You can download the app from the Apple Store or Google Play store to get going. You must create an account using either an email or a Facebook account after downloading the program.
After you've completed your profile information, you'll be asked to rate five photos on a scale of one to five stars before posting your own.
Other Foap users will evaluate your photo after you've uploaded it and added applicable tags, licenses, and descriptions.
It's quite a simple way to make money with your smartphone. However, if you're looking to make a lot of money fast, Foap isn't for you. It could take several months before you sell something.
SEE: How to Make Money with Digital Art
Pros
It provides a fun and exciting way to earn money
There is no requirement that you earn a certain amount before you can cash in your money
PayPal is an option for payment
Their missions pay them handsomely
You have the chance to get your images seen by major businesses
Until purchased, photos are watermarked and displayed at a reduced size. This prevents anyone from stealing your high-resolution photos
Cons
Earning prospects are limited
There are a lot of users uploading images, which means there is a lot of competition
Doesn't promise a certain amount of money
All photographs must contain descriptions and keyword tags so that customers may find them
Pricing
Foap, like several other applications mentioned in this post, is completely free to use.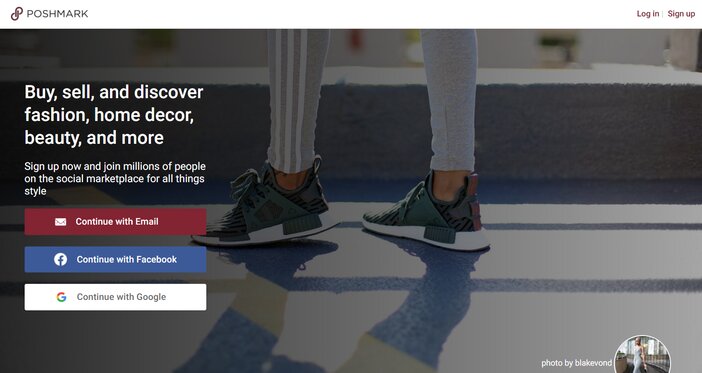 Fashionistas are always looking for methods to save money in an era when many individuals buy an outfit, wear it once, and then put it in the back of their wardrobe.
Poshmark is an online marketplace application that makes selling old apparel and accessories incredibly simple.
While there are a variety of ways to sell your stuff online, such as organizing a yard sale, visiting thrift stores and consignment shops, or using Facebook's online marketplace, Poshmark has been around for a long time.
When you see anything you like, either click "buy now" to buy it for the indicated price or click "offer" in the ad and enter the amount you wish to offer for it.
If the seller makes a counter-offer, you have the option of accepting it or responding with your counter-offer. This procedure is really simple to follow thanks to the smartphone app.
Considering how this works, purchasing from Poshmark is essentially the same as negotiating, which suggests that the same bargaining methods apply.
On the seller side, as long as you utilize the prepaid shipping labels provided by Poshmark, your shipments are safe.
However, one prevalent issue among sellers is the company's return policy. If an item is "not as described" in the description, buyers have the option to return it.
That implies that if you, as the seller, miss even a minor flaw and fail to mention it in the description, the buyer has the right to refuse the item and return it for reimbursement.
In these situations, Poshmark tends to side with the buyer, so make sure your postings are very precise and clear to avoid them.
SEE: How to Make Money on Poshmark
Pros
You are allowed to list as many goods as you wish
There are numerous elements that encourage sales
You can be a Poshmark Ambassador after meeting specific requirements for buying and selling
Poshmark collects sales taxes on behalf of sellers and remits them to states
Cons
The commission is the most significant disadvantage of selling on Poshmark. For anything under $15, there is a fixed commission cost of $2.95. For purchases $15 and up, the discount is 20%
Poshmark is a social networking site. To see more sales, most merchants must be at least somewhat active on the site
Competitive pricing. People come to Poshmark for a variety of reasons. For starters, they are seeking a good price and cheapest deal
You may come across someone who tries to defraud you of your valuables
Pricing
Poshmark allows you to list an item for sale for free at any time.
FAQs
What Is a Money-making App?
A money-making app is a software application that you can install on your phone, tablet, or even computer to assist you in earning money in a multitude of ways.
Since we invest so much time on mobile phones, it might be a convenient method to be compensated.
Is it safe to use a money-making app?
Yes, in fact, one of the best things about these applications is how frequently they are evaluated. Look for applications with a lot of reviews and excellent ratings.
Four stars with just 10-20 reviews, for example, isn't as reliable as four stars with 1,000s of reviews. Read about what consumers like and dislike about the app.
Do money-making applications work?
Yes. Several financial institutions have investigated money-making apps and discovered that they do generate additional revenue.
These aren't, however, get-rich apps. These are just a few simple methods to save money and earn money – enough to pay the expense of your monthly smartphone service.
Conclusion
Overall, Gigwalk is the best app to make money while using your smartphone to carry out microtasks.
However, If you want to work as a freelancer, the Upwork freelancer app is a great place to start.
Also, if you're on the move, both Uber and DoorDash are viable options to use and start earning money while on the go.
While these apps offer easy opportunities to earn money using your smartphone, they can't make you rich. They can never replace your full-time job.
Rather, they're designed to give extra money through performing micro-tasks, participating in savings programs, and working part-time.
To further help you have more options, here's a post on how to make money on the side, and legit ways to make $200 daily.
Thanks for reading.
Read to Try Gigwalk?
Click the button below to get started for free. However, keep in mind that the tasks acceptance process may take some time.