You can lose weight and make money! Losing weight is a battle that has been raging for the past couple of centuries. More people are obese today than ever before, and it seems that the fight between guns and butter is at its peak. 
Some people have gained weight on purpose, others have lost track and gotten out of control. However, there are groups who have lost weight to collect a prize that they were offered.
Whether it's to pay off debt, improve your wardrobe or get healthy, you can start today and make real progress toward your goal or prize.
 Here are 11 tips to help you make money and at the same time, achieve a healthy weight.
1. Weight loss contests
A weight-loss competition is an approach that motivates people to lose weight. These competitions offer a contest-based approach that gives people the encouragement and resources they need to meet their weight loss goals. 
When people compete for money, studies show that they are more active, more likely to exercise, and less likely to binge eat.
There are many weight-loss contests, games, and challenges that give you money or a prize if you lose a certain amount of weight. If your goal is losing weight, you could win cash.
2. Office challenges
A small competition among friends, family, or co-workers that encourages healthy weight loss. A weight-loss challenge in your office is a great way to get everyone motivated and involved! It's a great way to keep you accountable. 
Having a team will help you stay on course and achieve your goals. To motivate yourself to reach your goal, consider entering a contest. Have your progress measured and rewarded: for every 5 pounds you lose, you earn another entry into a drawing for a grand prize.
It is also an excellent strategy for business owners to encourage health and wellness for employees. In taking part in the challenge, employees take the first step into fitness and help the company save money on costs of healthcare.
3. Bet on yourself to lose weight
Betting on yourself may be the most financially risky maneuver you'll ever make. But for some, it will be the most profitable. It takes confidence to put your money where your mouth is. 
If you are confident you will make healthy choices, then challenge yourself and show how you can do it. Challenge yourself or one of your friends to lose weight, money back on the line. 
4. Weight-loss and fitness reimbursements programs
There now exists a third, and potentially more lucrative variation on the Health Contests, and that is Weight-Loss and Fitness Reimbursements Programs. 
This model is exactly what it sounds like: you pay to join a program or purchase a product, and the company gives you cashback (or a prize) in proportion to your weight loss or the improvement in your physique. 
This sort of program is most common among fitness supplements and those frivolous pieces of exercise equipment that are supposed to melt away fat without any effort on your part outside of using the product.
5. Delivery courier services
Nearly every company offers an online ordering solution for delivering parcels and packages to customers. With the popularity of these services growing, you can find a lot of delivery courier companies in the market today. 
Signing up to work with delivery service is one way to earn money for weight loss, especially if you don't have experience in this area. You will need to invest in a bicycle or from time to time use public transport. 
It is also worth considering that when choosing a weight loss courier service you should keep track of the hours worked, pay attention to security issues and finally follow the tips that guarantee success in such work.
6. Be a local tour guide
We all want to get paid to lose weight- so why not offer your services as a local tour guide. If you love to get people excited about your city and show off all your favorite spots, becoming a local tour guide could be an awesome business. 
Whether you're a native to the city or just a frequent visitor, this can be a super fun way to share information,
Yes, it sounds a little weird… but hey, you already have great knowledge about an area. People often like to learn information from people who are familiar with the culture around them. 
SEE: Best Travel Jobs
Apps that will pay you to lose weight
HealthyWage is a simple, free online weight-loss incentive program that lets you bet on your ability to lose weight. Lose the weight and win real money! 
You're paired with a coach who will help you lose weight, and if you don't meet your goal, you don't get the cash. But if you do meet it, you pocket the cash prize you've bet against yourself. Payout ranges from $1 – $500 for every month you are successful.

DietBet is an actionable way to lose weight and a fun way to make money. Unlike every other app-based program, there are no points to track or calories to count on the DietBet app.
Simply place a bet on yourself, start dieting, and earn money if you reach your goal! The purpose of DietBet is to make it easier for you to lose weight through peer pressure and friendly competition. 
Weight loss isn't the only target-anything health-related is a fair game – smoking, drinking, drug use, rehab, getting in shape, or eating healthy.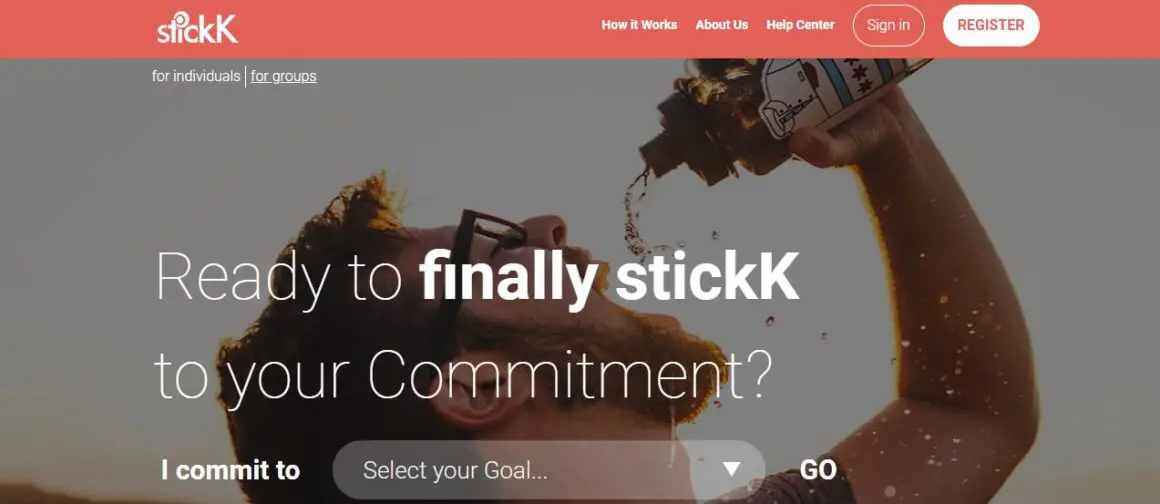 StickK is a Web site that combines commitment contracts with financial incentives. It motivates you to achieve your goals by making the cost of failing public, by putting money at risk. 
Commit yourself publicly and get the support you deserve. Create an account using a card from one of the major credit card companies.
10. Walgreens balance rewards
What if you were able to earn rewards for doing what you do on a norm. You can compensate for your daily healthy habits easily with Balance Rewards. It's fast and easy. It's free of charge!
No need to wait for weight loss motivation when you have programs like these. Instead of the same old points for vitamins and store rewards, you can earn cash prizes! You won't be waiting long to see your account balance grow.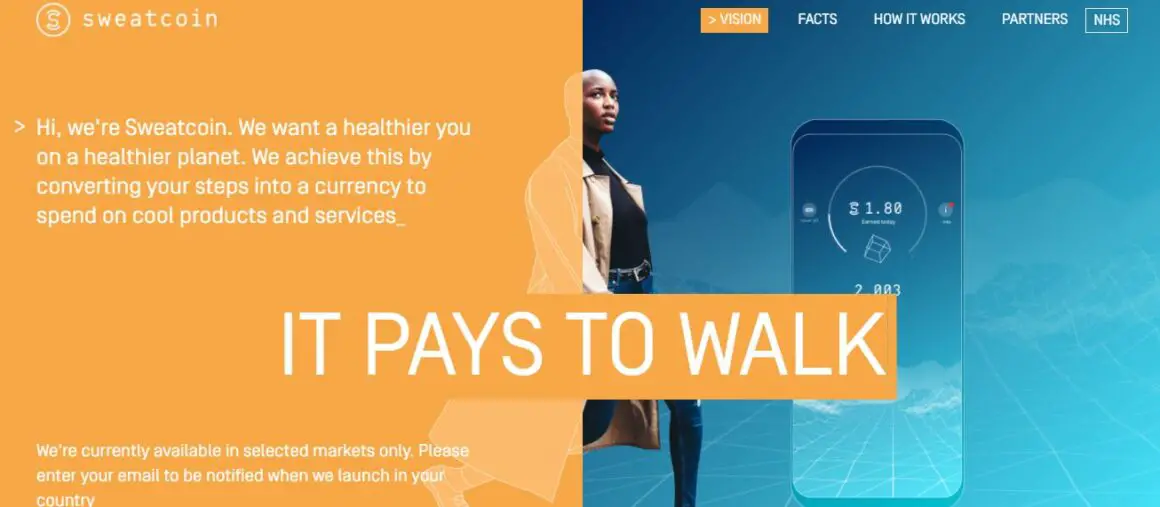 Sweatcoin rewards users for their activity. It is an app that monetizes fitness in the form of cryptocurrency. The system is simple and easy to use. You are rewarded with coins for walking, jogging, or running. 
Users set a daily target of steps that they would like to take to get some extra coins. Simply download the app to begin earning Sweatcoins, a digital currency earned by completing workouts and walking 10,000 steps a day. 
The rewards will give you access to discounts in the Sweatcoin Shop (a marketplace of premium fashion brands) and may even pay your rent.
SEE: Sweatcoin Review
Quick tips to stay motivated about weight loss
Don't do it alone, make it social
To lose weight, you need to take action. But you don't need to do it alone. Be your own cheerleader. Reach out to friends and family with similar goals and encourage them to do the same. 
The community aspect of weight loss programs, like HealthyWage's, is incredibly helpful in staying motivated and having extra accountability. This not only makes losing weight easier and more enjoyable, but it can also make it much more effective.
Pick a plan that fits your lifestyle
Adapting a weight loss plan to your lifestyle is one of the most important steps toward successful weight loss. Starting a diet is very difficult, but remaining on a diet is much more difficult. 
The goal of any weight loss plan should be to make permanent changes in eating and exercise habits. 
Now, what is your goal weight?  It is a good idea to break that down into smaller and more reasonable goals. You might want to add a week or so each time you reach your desired goal.
Celebrate your successes and embrace your setbacks
Truly weight loss is a lifelong process and as such, there will be moments of incredible success and moments where you feel as if you have hit a plateau. 
If you are feeling as if you have hit a plateau, step back from the situation for a second, look at the big picture, and relish what you have already accomplished. 
If you are feeling incredibly successful, take time to acknowledge that moment so that it can be appreciated fully.
Find an exercise you enjoy
Do something you actually enjoy.  Find an activity that you would do for fun even if you weren't trying to lose weight – basketball, dance, walking, swimming – and just do it.  This will make it much easier to stay motivated.
FAQs
Should you weigh yourself often?
Yes, you should weigh yourself at least once a week.   How else will you know whether your consistent eating and exercise are paying off?
To help lose weight faster, should you drink water before meals?
Yes. Drinking before meals can help you lose weight. The reason for this is that you can feel satisfied by eating less food, which would help with a diet.
Which fats should you cut back on to lose weight?
Saturated fats. They increase the risk of heart disease, but unsaturated fat is associated with a lower risk. So you should eat more unsaturated fat than saturated when you are trying to lose weight.
Conclusion
In our effort to achieve the best weight loss results for ourselves, we often find ourselves in a state of desperation and comparison. We compare ourselves to others in one way or another. 
Anyone can lose weight, it is true. If you want to make money by losing weight, you have to know where to go and what to do. The key is finding a healthy way to lose weight that works for you. 
These are 11 tips on how to make more money while losing weight. They contain a lot of different things to help make your weight loss goals easier, including healthy things you can do to lose weight faster and better! 
The tips themselves are all very helpful and worth looking into if you want some insider information for losing weight effectively.
Finally, I hope you found something valuable, and that this post really helped you out, whether it be knowledge or just motivation to keep going.
For more options, here is how to get paid to lose weight. Thanks for reading