Instagram is one of the largest social media platform in the world with billions of active users. Instagram has grown from being used personally but it is now used professionally for business.
With billions of pictures and videos (Reels, live videos, IGTV) that generate a lot of engagement, one is likely to spend so much time on Instagram.
If you want to build your Instagram account; engagement and following or if you are an influencer, you have a brand you want to build. If you don't know the right way to go about it, then this article is for you.
Let's get started.
1. Plan content and schedule post
When it comes to growing your Instagram account, what you are indirectly implying is your followers. Your account is growing based on your number of followers.
To grow your Instagram account follower, you must plan your content. It is not just about posting contents, but taking the time to plan your content calendar in order to post high quality and valuable contents
To grow your follower count, you need to create high-quality content for Instagram posts. But just creating posts isn't enough, you need to scale your processes. 
After you must have planned your content, you will want to schedule your post. To do that, you will make use of a scheduling tool such as Buffer.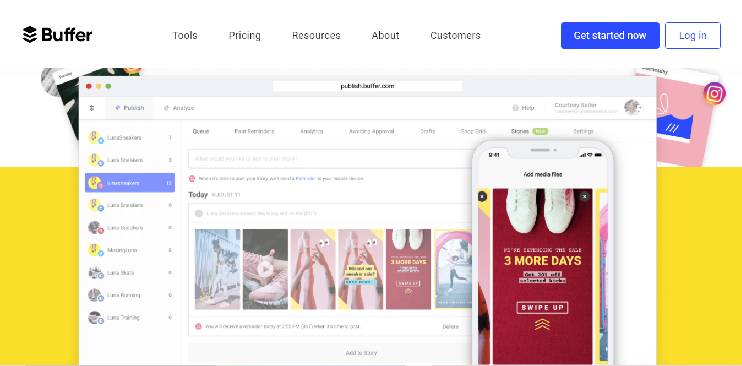 It allows you to easily plan, schedule, and manage your account. That way, you are able to engage your followers as often as possible.
2. Be quality conscious
You might be tempted to always post on your Instagram. But as you must post regularly, you don't want your followers to see your post as spam.
Beyond the number of your posts, what is the quality of your posts? If you are posting once every week, you must ensure you are creating something that resonates with your audience, high quality, and drives engagement.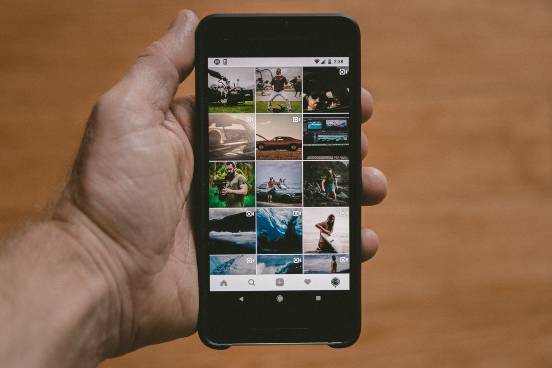 At the same time, if you post frequently you have to keep up with it. Hence, it is advisable for you to do what you can keep up, to avoid running out of content or being too busy to post in order to grow your Instagram account and followers.
The hashtag is a way to streamline your social media content to a specific topic, event, conversation, and audience who has the same interest as you. With the use of the right hashtags, your content can be seen by a wide range of people in different places.
You can create your own hashtags and while it can be difficult to get people to engage with it, you can start with a small group of people.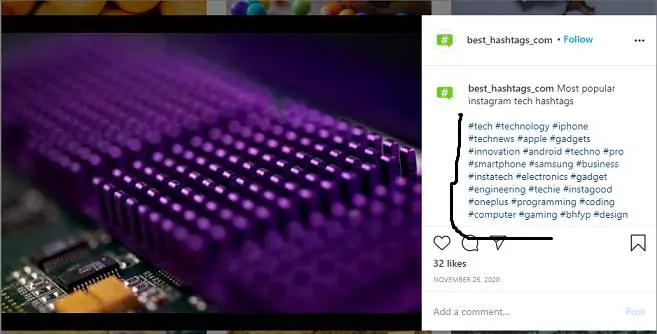 For instance, you might decide to do a giveaway for the best vocalist with the hashtag #MusicJustGotBetter for them to post their video singing with it.  That way you are encouraging people to use your hashtag and also creating awareness.
Also, brands can make use of hashtags and they must know how to devise a proper way to ensure their followers make use of it.
4. Interact with other people's account
Like I said earlier, Instagram is a social media platform. This means you should socialize by interacting with other people's content.
Everyone likes to get feedback, to know they are doing something or areas they can improve on. You should like, comment, and share content that resonates with you so that others can know they are doing something great, at the same time you are building a relationship.
While you are doing that, don't forget that you also want to grow your Instagram account and followers, so you should focus on your page too.
5. Post on Instagram story
The Instagram story lets you post moments in your life for your audience to view. Your stories are displayed above your feed post and it lasts for only 24 hours.
However, you can pin the highlight of your story for your followers and visitors to view stories they like again. Your story can either be In a picture or video format.
6. Let your Instagram bio be relevant
When it comes to Instagram, your bio is what your audience will first interact with before they begin to check your content. Whether your Instagram is for personal use or brand, your bio must be unique.
You need to effectively and clearly write what you do or your brand does on your bio with words relevant to your industry for your audience to know what you stand for.
Also, in your bio, you can include a link to your website or a link for people to contact you or check out your new products. You can even create a page that has multiple links to several destinations.
7. Add location to your post
When you are posting on Instagram, ensure you add the location of where the picture was taken. That way Instagram users who know, have been, or plan to visit the place you tagged will see your pictures and are likely to follow you. 
Also, you can create content around a location that people need and can serve as a piece of great information to them in the future. 
8. Make use of influencers and run ads
On Instagram there are influencers; people who have a high amount of followers and over time proven to be trusted. Influencers are people who can help you inform their followers about what you do. Since their audience trusts them, they can drive valuable engagement on your page or increase product sales.
Collaborate with influencers who are interested in the same thing as you. For example, if you have a fashion brand you might want to look for an influencer who is interested in fashion also.
Check out social media management sites
Also, you can run ads for a wider range of audiences. That is, you are promoting your most performing posts with Instagram ads with a call to action for people to either visit your profile or website.
9. Let your grid standout
If you want to grow your Instagram account and followers, visual is important. Whether it's a brand or personal page, you must stand out.
For instance, if you are checking through a Pepsi page, without even seeing the name just the black, white and blue logo already let you know that it's Pepsi.
In the same way as a brand, your logo must stand out and for a personal page, your audience must associate certain colors with you. You should be consistent with the structure and visual representation of your page.
Summary
For you to grow your Instagram account and have more followers, you must take note of these things listed above. You should be able to spend money for your page to have a wide reach and more engagements.
One thing you should not do is to buy followers or gain followers illegally. It's good to have so many followers, but beyond that, you need followers who are genuinely interested in your kind of content.
You can make money with your Instagram account based on your number of followers. You can be an influencer yourself, working with brands and putting out content for the brand with a CTA on what your followers should, while the brand pays you for the posting about them on your page.
If you are willing to grow your Instagram account, you should take note of these things.